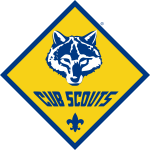 It's time to escape the great indoors with these events:
Join a Pack
Click here to learn more about the packs in your area and register to join one!
My child is in Cub Scouts. How can I get more involved?
Youth Protection Training is the most important thing for scout parents and leaders to complete. Help keep our program safe by doing your YPT.
But a Cub Pack has a lot of moving parts and there is something for everyone, no matter what your background, experience, skills, or time available.
Ask your Cubmaster or Committee Chair what they need. And if needed, register and get trained.
Have questions about registration?
Start here with the Registration FAQs for Families.
Get all the resources and up-to-date info in the Cub Leader Lounge.