Camp Ware has facilities to accommodate all Scouts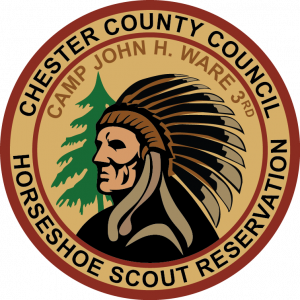 Camp Ware's program is a change from the traditional in that it allows Scouts to tailor their camp experience. Scouts will be exposed to an enriching environment that will foster team building, Scout skill development, knowledge, friendships and so much more.  Our Council is continually working to create innovative and unique ways for Scouts to earn merit badges.  The staff at Camp John H. Ware, 3rd has enthusiastically embraced this by creating the ACE Program.  
There are three main components to the ACE program: Adventures, Connections, and Experiences.  Scouts will be able to choose the program (TREK) that appeals to them or work on individual merit badges.  The program has something for every Scout including the ability to work on STEM Nova Awards.   Be part of the future of Scouting by spending a week at Camp Ware this summer.  Attend with your troop or as a provisional Scout to experience a memorable experience of a lifetime!
Call 610-696-2900 x125 or email

[email protected]

for more information or to reserve your space!
GPS Location:
39º 43′ 53.7996″ N
76º 7′ 27.1392″ W
Address:
239 Jubilee Road
Peach bottom, PA 17563